SitesFind a site within the Abraham Lincoln National Heritage Area
EventsThe Heritage Area has a lot of events for you to discover
NewsKeep up on the most recent news from Looking for Lincoln
Current News

McClean Museum to dedicate new Lincoln Funeral Train Marker
Thursday, April 14, 2022
Commemorating the 157th Anniversary of Abraham Lincoln's Assassination, The McLean County Museum of History will dedicate a new "Looking for Lincoln" historical marker near the site of the old Bloomington Train Depot of the Chicago & Alton railroad.


---
Upcoming Events

"When Lincoln Almost Quit His 1858 Senate Race"
Wednesday, October 5, 2022 7:00 PM
Most historians agree that while Abraham Lincoln lost his attempt to win Stephen A. Douglas's U.S. Senate seat from Illinois in 1858, his effort propelled him to the U.S. presidency in 1860. That would not have happened if Lincoln had acted on an impulse he had during that 1858 contest. Lincoln considered quitting the race.
Reg Ankrom's interest in Abraham Lincoln led him to Stephen A. Douglas. And Reg is now working on the final volume of his three-volume biography of Douglas. Numerous books, journals, magazines, and newspapers have published more than a hundred of Reg's works in historical literature. He speaks frequently on Douglas and Lincoln and antebellum American history.
This program will livestream on Looking for Lincoln's Facebook page and YouTube Channel. The event is FREE. Please do not click on any links that take you to pay page. Our free Facebook events will never ask you for a credit card. If you have trouble finding the event, check the main news feed on the page, and do not click on links in the comments.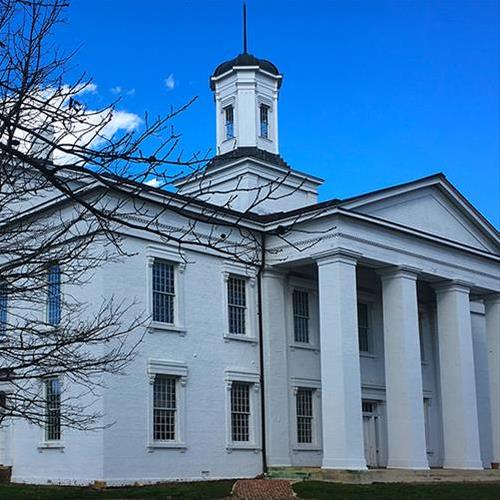 Regional Highlight
Abraham Lincoln started his political career in 1834 as an Illinois state legislator in Vandalia, Illinois. The community of Vandalia was the Illinois State Capitol from 1820-1839. Lincoln would spend eight years in the state legislature and eventually vote to move the state capitol to Springfield, Illinois.