SitesFind a site within the Abraham Lincoln National Heritage Area
EventsThe Heritage Area has a lot of events for you to discover
NewsKeep up on the most recent news from Looking for Lincoln
Current News

'Filled to the Brim' Video Series Highlights Local History
Monday, November 1, 2021
This new video series highlights historic sites and attractions within the Abraham Lincoln National Heritage Area. Each three- minute episode is told by local voices, and highlights a unique location in a nearby community.

Looking for Lincoln Honors Mary Truitt
Monday, October 25, 2021
Looking for Lincoln has planted a tree on the lawn of the Vandalia State House State Historic Site to honor Mary Truitt for the years of service that she dedicated to Looking for Lincoln and the Abraham Lincoln National Heritage Area.

LaSalle Co. and Pontiac Scavenger Hunt
Tuesday, August 24, 2021
Tour LaSalle and Livingston County's most notable Lincoln sites and attractions, answer questions and snap photos for this family-friendly scavenger hunt. Complete challenges at all 15 sites you'll earn a Challenge Coin!
---
Upcoming Events

Lincoln and Mormon Country
Wednesday, December 1, 2021 7:00 PM
What does Abraham Lincoln have to do with Mormon Country? Join our conversation with historian Bryon Andreasen to hear stories and learn reasons why this topic has important relevance for the Abraham Lincoln National Heritage Area.
Bryon Andresen is a historian at the LDS Church History Museum in Salt Lake City and the author of "Looking for Lincoln in Illinois: Lincoln's Springfield" and "Looking for Lincoln in Illinois Lincoln and Mormon Country." He was formerly the research historian at the Abraham Lincoln Presidential Library and Museum and helped create the Looking for Lincoln Heritage Coalition.
This program will livestream on Looking for Lincoln's Facebook page and YouTube Channel. https://www.facebook.com/LookingforLincoln, or https://www.youtube.com/user/LookingforLincoln
The event is FREE. Please do not click on any links that take you to pay page. Our free Facebook events will never ask you for a credit card. If you have trouble finding the event, check the main news feed on the page, and do not click on links in the comments.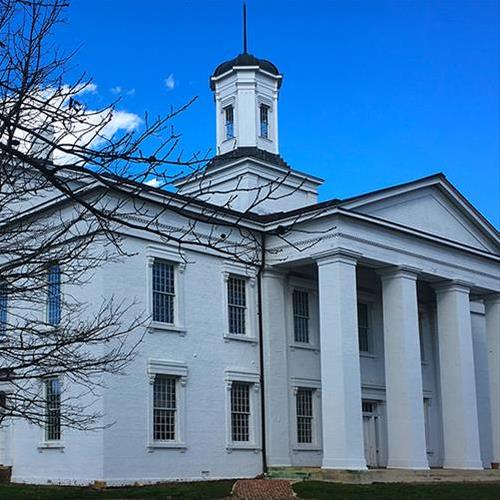 Regional Highlight
Abraham Lincoln started his political career in 1834 as an Illinois state legislator in Vandalia, Illinois. The community of Vandalia was the Illinois State Capitol from 1820-1839. Lincoln would spend eight years in the state legislature and eventually vote to move the state capitol to Springfield, Illinois.