Two American icons intersect in the heart of the Abraham Lincoln National Heritage Area: Abraham Lincoln and America's mother road Route 66. Traversing the state of Illinois from Chicago to St. Louis, Route 66 winds its way through communities where Lincoln worked, gave stump speeches, and lived. From North to South, the communities of Pontiac, Bloomington, Atlanta, Lincoln, Elkhart, and Springfield tell the stories of Lincoln's life and times and historic Route 66.
Besides the sites that are directly on Route 66 noted below, there are excellent half-day side trips not too far off the Mother Road. These include: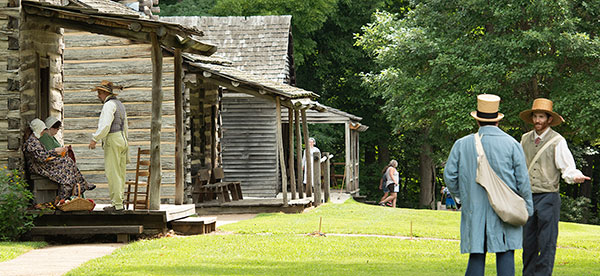 Lincoln's New Salem, Petersberg, Illinois
This historic village of cabins lies about 20 miles northwest of Springfield, and is a peek into Lincoln's early life in Illinois.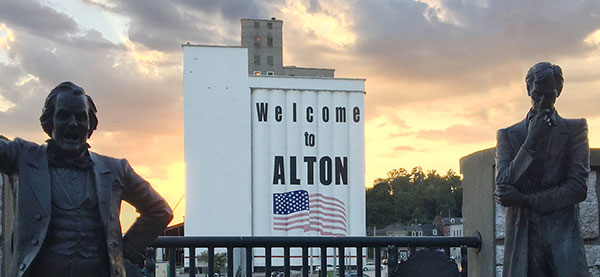 Alton, Illinois; Rivers & Routes
This historic community along the intersection of the mighty Mississippi, Illinois, and Missouri rivers has long been an important location of Illinois early history, as well as the nation. Many historic and natural sites are waiting to be explored.
To learn more about Route 66 in Illinois visit the Illinois Route 66 Scenic Byway website.
Lincoln Sites Along Route 66 in Illinois
Route 66 Sites